Non-Profit vs. For-Profit Businesses in Canada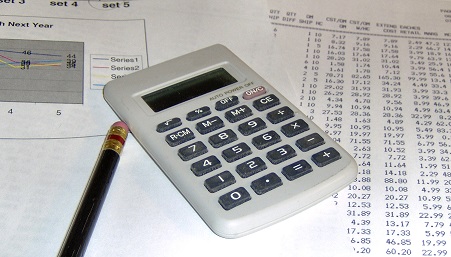 For-profit businesses in Canada operate to generate revenue and profits that are shared with shareholders and owners. In contrast, non-profit entities donate services and revenue to communities to address problems such as inequality, social exclusion, and access to medical care, education, and road infrastructure.
For-Profit Businesses
These businesses operate to make money for their employees or owners and sell services or products to generate profits. Since they do not serve a mission to make a positive impact, such businesses have more limited access to government assistance. This is mainly because they have no legal obligation to work toward social security, equality, and welfare. Because of this, the main sources of financing for FPBs in Canada include government-sponsored loans and business loans and lines of credit by banks and other providers. Other sources of funding include angel investors, crowdfunding, invoice factoring, merchant cash advance, business credit cards, and commercial mortgages. The main sources they look into are marketplaces, the Canadian government, and alternative and traditional lenders.
Non-Profit Enterprises
These entities donate surplus revenues to social projects that benefit communities. They often use funding in the form of scholarships, grants, and donations and seek donations from corporations, small businesses, foundations, and individuals. Mission-related income is another option. For them, it is more difficult to attract investors that seek to generate profits, and they often apply for grants. Such are offered by bodies like the Social Enterprise Demonstration Fund and Places to Grow Implementation Fund. NPEs can apply for funding in different areas, including employment, economic and community development, and arts and culture. While social enterprises have a more limited access to loan financing, they are usually tax-exempt. This is provided that they operate to create a positive impact, be it in the form of recreation, infrastructure improvements, or social inclusion. Enterprises that work to promote social welfare and justice are tax-exempt.
Starting an NPE or FPE?
In terms of starting a business, the steps are similar for both types of entities. They have to come up with a good idea or product, develop a detailed business plan, and secure access to financing. In addition to expenses that both entities incur, including equipment, utilities, and rent, non-for-profits also face fundraising, management, and program service expenses.
Whether to start a for-profit or non-profit enterprise is a complex question. Some businesses opt for a combination of both. They have a for-profit arm that is tasked with distribution and sales, research and development, and manufacturing. It is also responsible for raising capital, whether by applying for bank financing or in the form of cash from venture capitalists. The non-profit arm, on the other hand, accepts philanthropic contributions by companies and private individuals, which are donated to support poor and vulnerable communities. While the for-profit arm is involved in research and development, marketing, and distribution, the main focus of the non-profit arm is on broader issues such as healthcare and education. It works to aid community welfare through evaluation, monitoring, education, and training. Visit: https://www.creditavenue.ca/ for more on the topic.
Social entrepreneurs often choose this type of structure while seeking to develop an innovative product and making a positive impact at the same time. However, they face multiple challenges such as lack of infrastructure, poor governance, and lack of skilled or educated workforce. To overcome complex problems, these entities require significant financing by private investors, banking institutions, and grant makers. This is why some social entrepreneurs choose a structure that is not confined to FP or NFP and allows them to achieve their mission. Visit: https://www.creditavenue.ca/working-in-canada-post-covid/ for more on the topic.
Social Enterprises in Canada
Canada is the home to different types of social enterprises, including interest and community development organizations, non-for-profits, cooperatives, companies with a social mission, and Indigenous businesses. These entities use market strategies to deal with environmental and social problems and bring а positive change across society.
Interest and Community Development Organizations
With origins that can be traced to the 1960s, community development organizations have different target groups, missions, and focus areas. Except for the Atlantic Provinces and Quebec, they are usually operating as entrepreneurial entities in terms of organization and mission and are mostly self-regulating.
Social justice organizations mainly work to address justice and social development issues and are involved in advocacy, planning, policy analysis, and research. Focus areas include inequality, poverty, exclusion, affordable housing, and diversity, among others. Such organizations are the Essex Community Services in Ontario and the Human Development Council in New Brunswick. In their work, they face multiple challenges and problems such as income inequality, increasing urbanization, and competing priorities.
Non-For-Profits
Non-for-profit organizations operate across Canada, and some 50 percent of enterprises have a charitable status. Many have a volunteer board and a management team, working in areas such as affordable housing, active parenting, multicultural education, and community living. Non-for-profits work to address complex issues such as displacement and migration, crises and disasters, and labor and education. Some have humanitarian relief and human rights as their main focus while others focus on labor rights issues in an effort toward poverty reduction. Examples of NFPs are the Committee of Citizens with Disabilities (Alberta) and the Multicultural Association of Nova Scotia.
Companies with a Social Mission
Mostly operating in western and central Canada, these entities can be publicly traded corporations or sole proprietorships with a social mission. Unlike other social enterprises, they are for-profit and are usually owned by public individuals. Examples are Communauto and Groupe Convex.
Cooperatives
These entities come in different forms, including financial, worker, producer, and consumer cooperatives. The latter, for instance, include services, goods, and housing enterprises which operate to offer affordable products and services such as outdoor equipment and organic and natural food. One example is Winnipeg-based Neechi Foods. The producer cooperative is another variation that serves as the link between marketing entities and producers. Insurance and financial cooperatives form a third category, and they work as facilitators and finance providers. A fourth type is the worker cooperative, which has economic and work security as its main goal. They operate in different fields such as specialty goods and services, construction, retail, fair trade products, and forestry and fishery. Examples of cooperatives are Desjardins, Co-op Atlanta, and MEC.
Indigenous Businesses
A third form of social enterprise in Canada, these entities also operate across fields such as trade, resource extraction, tourism, work integration, and others. Their main goal is quality of life and wellbeing in local communities. Indigenous businesses invest their profits in infrastructure, schools, and other projects that benefit communities. They often operate on band land, are community owned, and have band councils. In terms of legal structure, there are different variations, including unincorporated businesses, partnerships, and for-profit and non-profit corporations. KUTERRA is one example of an indigenous enterprise involved in sustainable salmon farming with no pesticides, antibiotics, and hormones.

Copyright socialenterprisecanada.ca | Questions, Comments, Feedback : feedback @ socialenterprisecanada.ca